City Planners are responsible for determining the best ways to use the land and resources within a city. Their job is similar to that of an Urban Planner, Regional Planner and Community Planner, with the exception being that they focus all of their planning efforts within a metropolitan area. The revitalization of cities is a hot topic at the moment, and City Planners are key to this movement. City Planners help to create cities in which citizens are offered better choices of where to live, how to live, how to get to and from the places they need to go, how to help protect the resources of the city, and what to do in their free time.
City Planners do not work alone in accomplishing these goals. They collaborate with a team that includes government officials, engineers, real estate developers, architects, lawyers, and community organizers. City Planners create a wide variety of plans within the scope of their job description, including, but not limited to, community action plans, economic development plans, redevelopment plans, historic preservation plans, and disaster preparedness/emergency management plans.
City Planners must keep the needs of all of a city's citizens in mind when doing their jobs. While City Planners wish to make a city more attractive to business investment through their revitalization efforts, they must also remember to serve the needs of their poor and working-class residents, which may often be neglected.
The job of City Planner is one that requires balancing the many different, competing needs and desires of various entities within the metropolitan area. We will explore the ins and outs of the job of City Planner further here.  Click here to view City Planner Salary information.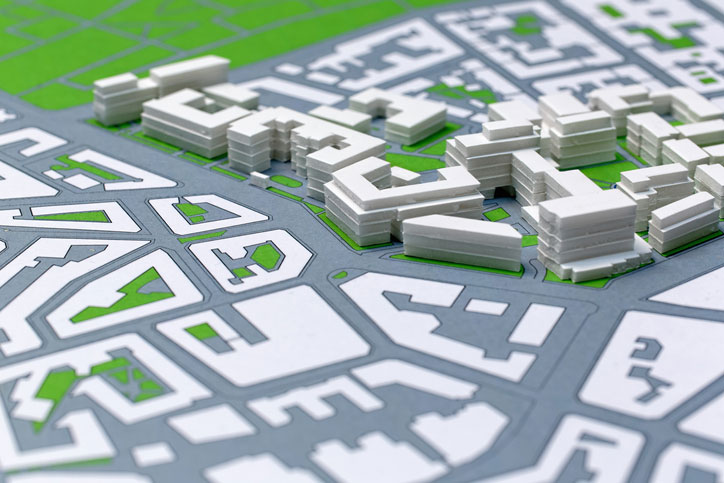 Job Duties of a City Planner
A City Planner is involved in many important decisions regarding a metropolitan area. Their job duties include:
Researching and studying environmental and economic reports, market research, and census data
Attending and speaking at public meetings regarding land use and development
Conducting field investigations on land use and development issues
Conducting feasibility studies
Assessing a developer's site plans
Recommending if proposals should be denied or approved
Presenting projects to groups and agencies
Analyzing information gathered and preparing reports
Retaining the most current knowledge of legal issues including codes and regulations
Skills a City Planner Should Possess
Excellent analytical skills
Great communication skills (both orally and in writing)
Time management and organizational skills
Decision making skills
Ability to work well with others
Ability to present material effectively to a variety of audiences, including government officials, lawyers, land developers, special interest groups and the public
Ability to defend proposals before legislative committees
Work Hours for City Planners
City Planners normally work daytime business hours through the week, from 9 a.m. to 5 p.m. However, their work often does not stop at 5 p.m., as they may have to attend evening meetings or meet with others on weekends.
Education for City Planners
City Planners are generally expected to possess a master's degree in a program such as public administration, urban planning, environmental planning, geography or urban design.
Certification for City Planners
The American Institute of Certified Planners (AICP) of the American Planning Association provides certification for City Planners who hold a graduate degree. Although certification is not a requirement for most City Planners, sometimes it can help you to earn higher salaries or take on supervisory duties. Only one state (New Jersey) requires state licensure as of 2020, and one state (Michigan) requires City Planners to become registered.
Cities in Which City Planners Currently Work
City Planners (sometimes more than one, depending upon the size of the city) can be found within larger metropolitan areas all over the United States, including (but not limited to):
New York City, NY
Philadelphia, PA
Frederick, MD
Grants Pass, OR
Francis, UT
Gardner, KS
Honolulu, HI
Groton, CT
Brush, CO
LaGrange, GA
Job Outlook for City Planners
Jobs for City Planners are projected to increase by 11 percent between 2018 and 2028. This projected increase is faster than the expected increase for other occupations.