Urban Planning Internship Guide
Everything you need to know and more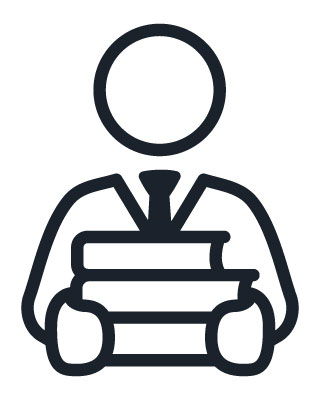 An internship is often the first practical experience in the field that a prospective urban planner will have. If an internship is successful, it will yield the planning student valuable and practical knowledge and insight as you continue on your educational and professional pathway.
This guide will help you to recognize the benefits of an internship in urban planning, what will be expected of you, how to find urban planning internships, and how to make the most of them. Urban planning internships are the perfect way to gain valuable experience that will help you to land your first "real" job within the field.
Why Should I Pursue an Urban Planning Internship?
You might wonder, with the heavy course load and other responsibilities that I already have as a college student in an urban planning major, why should I bog myself down even further with the duties involved in an urban planning internship? There are many reasons why an internship can be beneficial to you.
When you graduate from college and are searching for your first permanent position, you might be discouraged to discover that most employers want their job candidates to have experience. Those who have internship experience are more marketable as they go about their job search, as they have additional practical experience in the planning profession that many of their competitors don't have.
Yes, internships can be time-consuming. However, the time that you spend working within an urban planning internship can offer you benefits that will help to jump-start your urban planning career, and will last for the rest of your professional career.
What Does a Planning Intern Do?
The American Planning Association (APA) has created a sample Planning Intern Job Description. According to them, a Planning Intern will usually be expected to:
Support a team of community planners
Help staff in collecting and preparing data for planning projects
Manage a full calendar of meetings
Create and mail meeting packages to committee members
Conduct field work
Collect parcel data
Search land records
Prepare maps
Prepare planning reports
Create sketches and renderings
Assist planning staff at community meetings
Present report findings at community meetings
Research funding sources and write grant proposals
Conduct basic office functions as necessary (such as data entry, file management, customer service)
Knowledge and skills that a Planning Intern will be expected to possess include:
A working understanding of planning principles
Specific knowledge relating to a planning specialty, if you are interning in that specialty area
Competency in software programs and Internet applications
Strong written and oral communication skills
Strong analytical and research skills
Self-starter who is motivated and can work well independently
Ability to work well as part of a team
Flexibility and desire to work on a variety of planning projects
Categories of Work Experience
When you begin your search for urban planning internships, you will find that not all internships are structured in the same way. The three most common types of work experience for internships are Internships, Cooperative Education Positions, and Externships. Before accepting any type of internship, make sure that you know what your employer expects of you and what you will receive in return:
Internships generally refer to a work assignment lasting for just one school term, with a single employer. This term may be a semester, a summer, or even a full-school year. An internship in urban planning can be full-time, part-time, paid or unpaid.
Cooperative experiences, also known as co-ops, typically refer to a work assignment with a single employer that lasts for more than one term. Mostly, you will work in an urban planning position for three school terms, then go to school for three terms. If you participate in a co-op, you will take five years to finish a bachelor's degree instead of the usual four. Co-ops are most often full-time paid positions.
Externships are also known as job shadowing positions. In this type of work experience, you would shadow an experienced individual within the field of urban planning. Externships may last from a few days to a few months, and are not as well-defined as co-ops or internships. They may be paid or unpaid as well.
Paid and Unpaid Internships
Paid and unpaid internships exist in urban planning. Luckily, paid internships are more common than unpaid internships. Paid internships will give you a monthly salary or stipend, as well as housing and travel reimbursements if you qualify and if they are offered. The majority (50 to 70 percent) of internships are now paid. Interestingly enough, a study done by the National Association of Colleges and Employers found that students who had a paid internship were more likely to receive a job offer after graduation than those who participated in an unpaid internship.
Unfortunately, there are still unpaid urban planning internships offered. (43 percent of all internships are now unpaid). Some unpaid internships do offer college credit in lieu of money as payment. While they can be a great way to gain experience in the field, it can be hard to live without earning some sort of salary.
One interesting side note: In 2019, 66 percent of college graduates who had completed paid internships got at least one job offer. Only 43 percent of college graduates who completed unpaid internships received job offers, by way of comparison. So it seems that employers tend to value paid internships over unpaid internships when examining resumes of job candidates.
How Can I Find an Urban Planning Internship?
The best way to find an internship in urban planning is through your college or university's career counseling center. Counselors there should have a vast network of contacts whom they can put you in touch with to find the best urban planning intern opportunities in your area. They can also help to tailor these urban planning internship opportunities to your level of experience and skill, and assist you in creating a resume and cover letter that you must use when applying for internships.
You can still search for urban planning internships on your own. Remember that internships might not be listed as such. Instead, they might be listed as temporary, part-time, or contract positions. Websites that you can use to search for urban planning internships include (but are not limited to):
Urban Planning Internships Within the Government
Agencies within all levels of government could potentially offer urban planning internships. For example, a recent search for internships across the U.S. came up with the following opportunities:
Department of Housing and Urban Development Pathways Internship Program: This paid internship program is designed to give students from high school to graduate level opportunities to work in federal government agencies and explore federal careers. Opportunities are listed at gov. Anyone who is a high school or college student is eligible to apply, and may work full- or part-time depending upon the position. (Looking at current listed opportunities, ones that apply to urban planning include Civil Engineer, Soil Conservationist, Rangeland Management). These positions may be converted to a permanent government job upon completion, if 640 hours of work experience have been completed in the internship program and the degree requirements are met.
Summer Internship Program with the New York City Department of Planning: This 10-week paid internship is available in a variety of locations in the Department of Planning in New York City. It is open to undergraduate and graduate college students looking for urban planning experience.
Baltimore City Department of Planning Sustainability Internship: This part-time, paid internship offers students opportunities to work remotely on the Sustainability STATS Data and Metrics Project during the fall 2020 school term, for 12 to 16 hours a week (totaling 160 hours). Those currently enrolled as an undergraduate or graduate in urban or environmental planning, public policy or a related field are invited to apply for this safe, timely internship opportunity.
Urban Planning Internships in Private Industry
Private companies also offer urban planning internship opportunities. Some examples include:
Snyder & Associates, various locations: This civil engineering, planning and design firm has twelve offices in five states (Iowa, Wisconsin, Missouri, Nebraska, South Dakota) and hires interns in planning, environmental science and civil engineering on a regular basis. These positions are full-time for 12 weeks, May through August. Resumes are accepted year-round via their online portal.
BuroHappold Engineering, New York, NY and Los Angeles, CA: This engineering firm offers remote urban design and planning visualization internships for urban planning students. The internship is available within the New York City and Los Angeles, CA offices. Apply online and submit a portfolio of your work to be considered for this position.
Urban Planning Internships in Non-Profit Organizations and "Think Tanks"
Internships may also be available in non-profit agencies and "think tanks." They could include:
Summer Internship at the Urban Institute, Washington, D.C.: You will work in a paid, full-time position in this think tank in our nation's capital for 10 weeks over the summer, gaining valuable research and public policy experience. For more information, contact campus@urban.org .
Providence Preservation Society Intern: This internship in Providence, R.I. is ideal for those in planning with an interest in historical preservation and architectural history. It involves working on educational programming for the organization, helping with the Most Endangered Species program, assisting with public inquiries, and more. More information is available by contacting Paul Wackrow at pwackrow@ppsri.org .
Kounkuey Design Initiative, Los Angeles, CA: The paid summer planning intern position offered at this non-profit design and community development organization offers experience in supporting the design process, economic and social development programs, mobility planning, and site planning throughout Southern California. You must be an undergraduate or graduate urban planning student in order to apply. To apply, send cover letter, resume, writing sample and three references to LAJobs@kounkuey.org.
Urban Planning Internships Abroad
Yes, you can travel and gain your planning experience at the same time! Check out these opportunities:
Conclusion
If you are ready to seek an urban planning internship, this is the perfect time. There are positions available all across the United States, as well as abroad. Furthermore, you may also be able to find a remote internship in which you can still gain valuable planning experience. The sky's the limit for prospective urban planning interns! Gain valuable knowledge and practical experience in your field, and prepare yourself for what comes after graduation – real life!