Strategic Planning, also known as Strategic Urban Planning (SUP), involves planning an area with a specific city model in mind. Urban strategic planning encourages the citizens of an area to participate in local policy decisions. Through SUP, citizens become involved in creating local government policy, and local government, in turn, encourages citizen participation. This helps to build consensus on public policies and projects.
Strategic Planners work with plans that require a higher level of treatment than those of individual municipalities. When major investments in housing, transportation and economic growth are required, Strategic Planners are the professionals who deal with this type of planning.
The Royal Town Planning Institute (RTPI) of Europe has defined six factors that affect the success of strategic planning. They are:
Cooperation among local authorities to create strategic plan
Local design of strategic plans
Having a scope that is wide
Deep political involvement in effective strategic planning
Business engagement to create successful strategic plans
Cooperation reaching beyond the core strategic planning area
Strategic Planners must take into account various concepts when developing city plans. These include financial, social and environmental sustainability; reducing poverty and promoting social inclusion; gender equity and respect for diversity; and coherence of plans in spite of diversity.
The job of Strategic Planner is vital to a city's success. If you want to explore this exciting career further, please keep reading.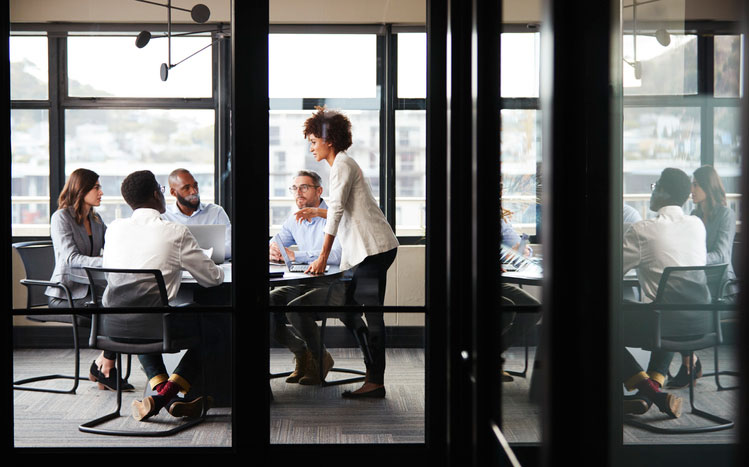 Job Duties of a Strategic Planner
The idea of Strategic Planning originally came from the world of business and management. Strategic Planners within municipalities are responsible for creating plans to carry out both short- and long-term goals of a jurisdiction. They typically work for state or municipal governments. Their job duties may include:
Developing and modifying city Master Plans
Analyzing data to help to determine economic, transportation, environmental, etc. needs to create Master Plans
Sort through competing ideas and help community members understand why one proposal might be given priority over another
Often works supervising or overseeing other planners, zoning officials and land use officials within a municipality
Working for the development of a community (Strategic Planners may also carry the title Community Development Director)
Building partnerships with organizations in the community to carry out projects for the benefit of the community
Skills a Strategic Planner Should Possess
Good business and management skills
Excellent communication skills, both orally and in writing
Ability to speak with various audiences, including government officials and members of the community
Flexibility
Ability to work well both individually and as part of a team
Strong leadership skills (supervisory experience is a plus)
Good analytical skills
Work Hours for Strategic Planners
Working within municipalities, Strategic Planners will usually work normal daytime business hours, Monday through Friday, 9 a.m. to 5 p.m. They may need to attend occasional community meetings during evenings or on weekends.
Education for Strategic Planners
It is recommended that Strategic Planners possess a master's degree in a planning field, such as urban and regional planning, public administration, or management. Supervisory experience is also a plus for Strategic Planners.
Certification for Strategic Planners
The American Institute of Certified Planners (AICP) of the American Planning Association provides certification for all types of urban and regional planners, including Strategic Planners.  In order to qualify to take the certification examination, you must have a graduate degree from a college or university accredited by the American Planning Association and at least two years of professional planning experience.
Settings in Which Strategic Planners Work
Strategic Planners typically work for municipalities, cities, and states.  Sometimes their jobs are classified as Senior Planner, Planner III or IV, Strategic Planning Manager, Director of Planning, or Executive/Supervisory Planner. Examples of recent job vacancies indicate that the following organizations or municipalities employ urban Strategic Planners:
City and County of Honolulu, HI
City of Augusta, GA
Sherwood Design Engineers, New York, NY
Benesch, Raleigh, NC
Gensler Architects, San Jose, CA
Walt Disney Imagineering, Orlando, FL
Bi-State Development, St. Louis, MO
Virginia Housing, Glen Allen, VA
City of Milwaukee City Development, WI
New York City Department of City Planning, NY
Salaries for Strategic Planners
The U.S. Department of Labor Bureau of Labor Statistics (BLS) lists Strategic Planners within its occupational classification of Urban and Regional Planners.  The average annual salary for this classification, as of May 2019, was $77,750. As Strategic Planners are usually classified as Senior Planners, however, it is expected that their salaries would be higher than average. According to research by Unity College, Senior Urban Planners make an average of $98,342 annually.
Job Outlook for Strategic Planners
Job opportunities for Strategic Planners are projected to rise by 11.1 percent between 2018 and 2028, per the BLS. Those candidates with a graduate degree and AICP certification can not only expect to earn higher than average salaries, they can also expect greater job opportunities to be available for them as time goes on.