The career title of Regional Planner falls under the Urban and Regional Planners occupational classification, according to the US Bureau of Labor Statistics (BLS). Their description of the job includes those planning professionals who develop comprehensive plans and programs for land use and for physical facilities of various types of jurisdictions, like cities, towns, counties and metropolitan areas.
Regional Planners, as the name implies, typically work within regions or areas of local government. Some states have divided jurisdictions into development or planning regions to make land management more efficient and organized. Municipal and county governments are structured differently in each of the 50 states, which makes regional planning vary from one state to the next. Regional Planners must thoroughly understand the laws and incentives that apply within the regions that they work.
The National Association of Regional Councils (NARC) works as a national organization to help foster and coordinate cooperation among regions across the country. It notes that there are more than 500 regional councils in all 50 states, serving areas with populations ranging from under 50,000 to over 19 million. Each regional council is responsible for planning of land use, community development, environmental and transportation projects within that region. Regional planners work to make these plans come to fruition.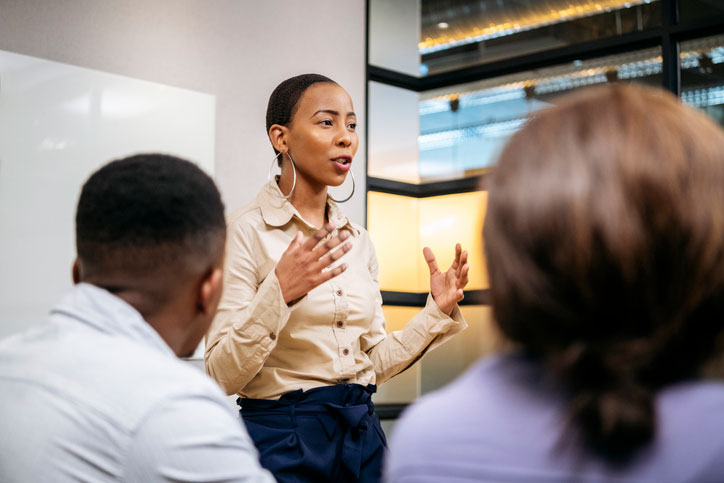 Job Duties of a Regional Planner
The typical job description of a Regional Planner describes a professional who works independently under the supervision of senior planning personnel within a specific region. Duties that a Regional Planner will typically encounter in the course of their job include, but are not limited to:
Project management
Research and data analysis
Oral presentations
Prepare reports on topics including (but not limited to) economic development, housing, emergency management, transportation, and recreation
Review government and private publications for funding opportunities
Grant writing and administration
Development of conclusions and recommendations
Attend commission, staff and community meetings
Provide technical assistance to local governments in planning matters
Skills a Regional Planner Should Possess
Good communications skills are one of the most important advantages a Regional Planner can possess in order to do their job successfully. Regional planners must be able to articulate ideas and communicate them in a professional manner to a diverse population, which includes other professionals, government officials, and members of the community.
Strong leadership skills are also vital for Regional Planners to have, as they will be called upon to coordinate and lead public workshops and meetings from time to time.
Exceptional organizational skills are another must for Regional Planners, as they will have many projects ongoing at any one time and must be able to keep them effectively organized and managed. Effective time management skills play into this as well.
Regional Planners must be able to work well under pressure, with frequent and multiple interruptions.
They must also work with a high attention to detail and accuracy, following necessary policies and procedures.
Finally, Regional Planners must be able and willing to travel within their assigned region.
Work Hours for Regional Planners
As Regional Planners usually work for local or state government regions, their working hours are likely 9 a.m. to 5 p.m. Monday through Friday. However, they will also have to attend planning and organizational meetings in the evenings from time to time (often on a monthly or bi-monthly basis).
Education for Regional Planners
Regional Planners are usually expected to possess a minimum of a bachelor's degree in urban planning, public administration, business administration, economic development or a related field. Experience is also desired but may be obtained on the job, as Regional Planner is often considered an entry-level job.
Certification for Regional Planners
Certification through the American Institute of Certified Planners (AICP) of the American Planning Association is available for Regional Planners who possess a graduate degree and two years of professional planning experience, or a bachelor's degree and three years of experience. Certification shows that you practice at the highest standards of the profession and can help you to obtain higher-paying and supervisory positions in regional planning. In fact, the AICP reports that planners who hold certification typically earn about $17,000 more per year than other planners who are not certified.
Settings in Which Regional Planners Work
Due to the nature of their jobs, Regional Planners usually work for some type of public or government agency at the local or state level. Their work is done mainly in the office, but they must frequently travel to other locations within their regions for meetings and other appointments.
Salaries for Regional Planners
A 2018 survey by the AICP found that salaries for Regional Planners nationwide vary greatly by type of employer:
Those working as Regional Planners in the Federal Government earned the highest salaries, averaging $99,500 annually.
Regional Planners working for an Economic Development Agency earned $85,000 yearly.
City Government Regional Planners made an average of $80,000 per year.
Metropolitan, regional agency and county planners earned about $72,000 per year.
State government planners earned an average of $70,000 yearly.
Those working for a joint city/county agency earned about $68,300 per year.
Job Outlook for Regional Planners
The BLS notes that employment levels for regional planners are expected to increase by 11 percent from 2018 to 2028. This rate of increase is much faster than the average for all other occupations.