A Community Planner is much like an Urban or Regional Planner – the only major difference being the title of the occupation. Community Planners are included within the US Bureau of Labor Statistics (BLS) occupational classification of Urban and Regional Planners. While the name of the job may be different, the duties of a Community Planner are quite similar to those of Urban and Regional Planners.
Community planning tends to deal more with long-range planning; that is, forming long-range visions, goals, strategies and policies for a community's social, economic and environmental well-being. The long-range plans created by a Community Planner are designed to guide the future development of the community.
Community Planners are usually responsible for creating Official Community Plans for the communities they serve. These plans may also be known as neighborhood plans or sector plans.
Community Planners may also be employed by various entities of the federal government. For example, the Federal Aviation Administration hires Community Planners who are responsible for airport and aviation planning activities within a community/regional area. Likewise, the U.S. Navy employs Community Planners to identify the needs, resources and problems of communities surrounding U.S. Naval Bases and to make decisions on plans, programs, goals, policies, and how to implement them within the community.
As you can see, the job of a Community Planner is not as cut-and-dried as you might think. Here we will discuss what a Community Planner does, the education and experience necessary for the job, and places in which Community Planners work.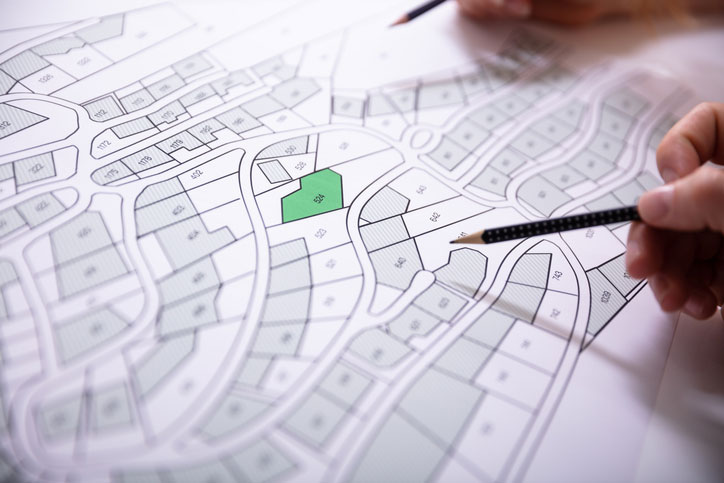 Job Duties of a Community Planner
The job duties of a Community Planner largely depend upon the setting in which that Community Planner works. They may include:
Reviewing and providing guidance on existing planning documents
Providing technical guidance for preparing community plans and forecasts
Reviewing land use compatibility plans, changes in land use requests, and land acquisition documents
Drafting correspondence, which may include Congressional responses, briefing papers, guidance, and approval letters
Reviewing planning consultant contracts and scopes of work
Reviewing benefit/cost analysis
Developing plans and programs for land use within the community
Researching social, cultural, economic and environmental conditions of the community and developing conclusions based on analysis of that research
Coordination of public forums and public participation meetings
Meeting with local authorities, government officials, engineers, architects, land surveyors, social scientists, and lawyers
Skills a Community Planner Should Possess
Physical design knowledge and the ability to envision other physical and social environments
Good judgement to evaluate a project's status and success
Good analysis skills
Good mediation and facilitation skills
Thorough understanding of local, regional and federal government plans, programs, and policies
Good communication skills and ability to speak to a wide variety of audiences
Understanding of how the economy, transportation, land-use regulations, and health and human services interact within a community
Proficiency with geographic information systems software
Enjoy working with a team
Enjoy working with data and numbers
Work Hours for Community Planners
Although Community Planning jobs are typically scheduled from 9 a.m. to 5 p.m. Monday through Friday, meeting and presentations may be scheduled outside of these normal work hours. This requires Community Planners to have the flexibility to work evenings, and even weekends, as needed.
Education for Community Planners
Community Planners must have a minimum of a bachelor's degree in urban planning, public administration, community design, geography, urban studies, economics, sociology, architecture or a related field. With an undergraduate degree, experience is often necessary in order to obtain Community Planning jobs. A graduate degree in one of the above fields is more likely to help Community Planners obtain the jobs they desire.
Certification for Community Planners
The American Institute of Certified Planners (AICP) of the American Planning Association provides certification for Community Planners in the United States Regional Planners who possess a graduate degree and two years of professional planning experience, or a bachelor's degree and three years of experience. Community Planners need not be licensed in any state, as of 2020, except for New Jersey. Michigan requires its Community Planners to register with the state. Check with your state's regulations for the most recent licensing and certification requirements for Community Planners.
Settings in Which Community Planners Work
Community Planners work in a variety of settings, including, but not limited to:
State governments, agencies and departments
Federal governments, departments and agencies
Municipal governments
Inter-municipal service agencies
Land development companies
Research institutions
Universities
Non-profit organizations
Large corporations involved in utility and resource industries
Economic development authorities
Salaries for Community Planners
Per the U.S. Department of Labor's Bureau of Labor Statistics (BLS), as of May 2019 Community Planners working in the U.S. averaged a yearly salary of $77,750. Salaries for Community Planners tend to vary according to the industry in which they work, as noted here:
Architectural/engineering: $87,670
Federal Executive branch: $98,140
Land subdivision: $93,690
Legal services: $104,130
Local government: $75,910
Management/consulting: $74,740
Social advocacy organizations: $119,360
Universities: $90,250
Job Outlook for Community Planners
The U.S. Department of Labor projects that job opportunities for Community Planners will grow by 11 percent, faster than the average for other occupations, between 2018 and 2028.