Also known as Environmental Program Managers, Climate Change Analysts and Climate Change Consultants, Climate Action Planners are responsible for keeping climate change at the forefront of their minds when planning. Their duties may vary widely depending upon their actual job title and for whom they work; for example, a City Climate Action Planner might be actively involved in the city's Environmental Services division, working with solid waste management and recycling. Climate Action Planners who work with nonprofit organizations might also work closely within the community that they serve, helping businesses develop climate-friendly initiatives and informing the public on what they can do to mitigate climate change.
Climate change is most definitely a real thing despite what many might like to believe. This makes the job of Climate Action Planners vital to serve everyone's needs. Initiatives that address climate change must meet the needs of all, equally, to benefit everyone. This can be a tricky balancing act for a Climate Action Planner to maintain.
States, cities, and other governmental agencies and divisions have their own Climate Action Plans, which direct what the job of a Climate Action Planner is within that entity. Some Climate Action Planners might be involved in the development and implementation of a Climate Action Plan for their jurisdiction. As of June 2020, 32 states have released a Climate Action Plan, or are revising or developing one. They include reducing greenhouse gas emissions, resiliency strategies, clean energy targets, and social and economic goals. If you would like to learn what a Climate Action Planner does, please keep reading.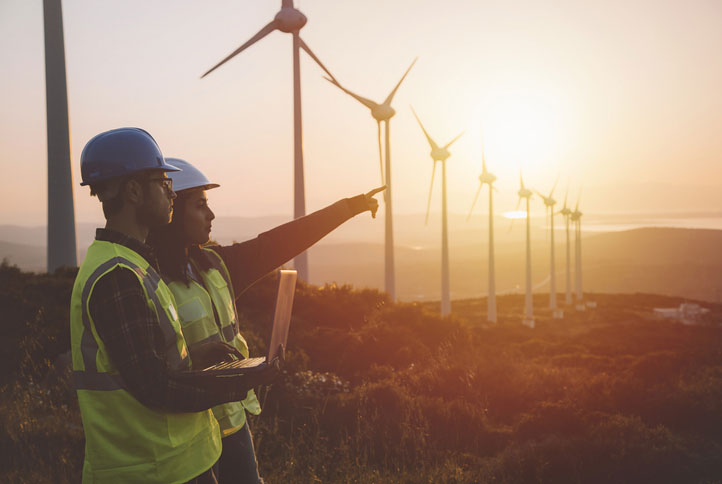 Job Duties of a Climate Action Planner
Depending upon the setting in which a Climate Action Planner works, job duties can vary. However, they usually include:
Creation of strategic plans, such as climate action plans or environmental or sustainability plans
Managing projects in the realm of climate adaptation, community resiliency, climate risk management
Conducting vulnerability assessments and developing adaptation strategies through research and community involvement
Business development including meeting with prospective clients and partners and keeping climate change in the forefront
Communication with clients, citizens, and all walks of life
Project management, including budgeting, planning, communication, reporting and invoicing
Advocating for the fair treatment of all clients and community members in respect to development, implementation, and enforcement of climate and environmental laws, regulations and policies
Skills a Climate Action Planner Should Possess
Thorough knowledge of climate science
Knowledge of the existing climate laws and regulations of the jurisdiction in which you work
Sensitivity to cultures and differences within the jurisdiction
Patience
Leadership skills
Excellent communication skills and ability to make presentations
Strong interpersonal skills
Ability to work with tight deadlines
Work well in teams and independently
Work Hours for Climate Action Planners
If you choose to become a Climate Action Planner, you can expect to work normal, Monday through Friday daytime business hours (approximately 9 a.m. to 5 p.m.). You may, however, need to attend meetings and/or events during evening and weekend hours.
Education for Climate Action Planners
Most Climate Action Planner employers require job candidates to possess a bachelor's degree, but some prefer a master's degree. Fields in which Climate Action Planners typically study include environmental science, urban planning, urban studies, environmental management, public policy and related fields. Depending upon your job location, it might also be beneficial to be fluent in a second language, such as Spanish or Cantonese.
Certification for Climate Action Planners
Certification for Climate Action Planners is available through the American Institute of Certified Planners (AICP) of the American Planning Association. If you are looking for more specialized certification, the City Climate Planner Certificate Program, sponsored by The World Bank, is designed to meet internationally accepted standards for Climate Planners. The first certificate under their program is for Community-Level Greenhouse Gas Emissions Inventory Accounting.  Other certifications are available under this program as well.
Settings in Which Climate Action Planners Work
Employers of Climate Action Planners are varied and may include:
City planning departments
Regional planning departments
Planning commissions at local, regional or city levels
Nonprofit organizations
Engineering, construction, environmental services companies
Community development departments of cities, regions, and locales
Waste management companies
Design and consulting services
Salaries for Climate Action Planners
Climate Action Planners fall within the category that the US Bureau of Labor Statistics (BLS) calls Urban and Regional Planners.  As of May 2019, the average annual salary for these planners was $77,750. According to OwlGuru.com, entry-level salaries for Climate Action Planners can begin at $42,520. They note the following states offering higher than average annual salaries for Climate Change/Climate Action Planners:
Texas: $80,880
Rhode Island: $82,160
Massachusetts: $82,560
Connecticut: $83,220
Washington: $85,090
Virginia: $85,550
New Mexico: $87,200
California: $91,890
Colorado: $93,010
Washington, D.C.: $115,190
Job Outlook for Climate Action Planners
Climate Change Analysts and Climate Action Planners can expect a bright future, according to the BLS. Between 2016 and 2026, it is projected that jobs for Climate Change Analysts will rise by 11.1 percent. The highest amount of job opportunities for Climate Change Analysts are expected to be in California, Florida, Texas, New York and North Carolina.