Public policy is an extremely broad field that encompasses many different types of jobs. With close ties to law, social constructs and politics, public policy can define what government does about key issues related to "policy." According to the National Center for Civic Education, public policy shares the following characteristics:
Public policy is created in response to an issue or problem needing attention. It describes what the government decides to do, or not to do, about an issue or problem.
Policy can take the form of law, regulation, or a set of regulations or laws created to govern a specific issue or problem.
Policy is made on the public's behalf.
Policy is focused on a goal.
Policy is usually created by governments, even if ideas come from outside agencies or from the public.
Policy making is an ongoing process with no real beginning or end.
Issues that public policy jobs commonly deal with include (but are not limited to):
Education
Workforce development
Housing
Environment
Economics
The poor
Minorities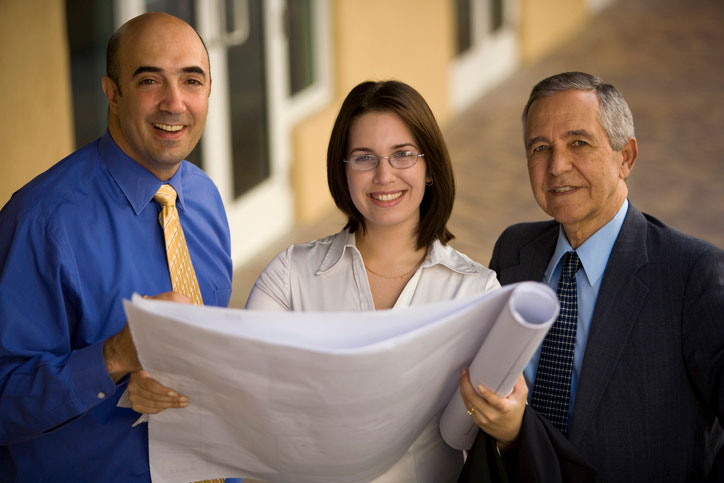 Public Policy Skills
As there is such a vast array of jobs under the umbrella of public policy, the skills needed to be successful in these jobs are also diverse. All of these jobs do share some general attributes, however. In order to succeed within a public policy job, one must be good at:
Research/analytical skills
Data analysis
Quantitative/financial skills
Creative thinking
Critical thinking
Relating theory to practice
Persuasive communication (orally and in writing)
Public speaking
Strategic decision-making
Leadership skills
Administration skills
Collaboration
Typical Duties Involved in Public Policy Jobs
While public policy jobs are many and varied, there are some duties that are common to most of them. These include:
Creating written reports, letters and documents
Communicating well orally and occasional public speaking
Working well with others
Thinking outside of the box to come up with creative solutions to problems
Using a variety of software programs, including video creation, web page creation/editing, web platform development, database programs, graphics/photo imaging software
Public Policy Education
According to the research institute Data USA, in 2016, colleges and universities in the United States awarded more than 17,150 degrees in public administration. Many public policy jobs are attainable with a bachelor's degree. However, for the higher-paying, greater responsibility positions, a graduate degree is necessary in order to obtain a job in public policy.
Undergraduate degrees in public policy are not accredited by any specific agency. Examples of undergraduate degrees that public policy majors may get include:
Bachelor of Arts/Science in Public Policy
Bachelor of Arts in Public Policy and Law
Graduate degrees in public policy are accredited by the Network of Schools of Public Policy, Affairs and Administration (NASPAA). This organization accreditsgraduate programs in public policy, public affairs and public administration. Degrees that they promote include:
Master of Public Policy (MPP)
Master of Public Administration
Master of Public Affairs
Types of Jobs in Public Policy
Public policy jobs exist in both the public and private sectors. Within the public sector are political and non-political public sector (government) positions. Non-political public sector jobs often involve working for a nonprofit organization. The private sector offers public policy jobs that may involve acting as a liaison between a private company and the government. A wide array of possibilities exists for someone with a MPP degree.
Job Descriptions for Public Policy Jobs
As mentioned above, a plethora of positions are possible within the public policy realm. Here, we will focus on the job descriptions of four of the most commonly seen jobs within public policy.
Political Scientist
Political scientists study how political systems originate, develop and operate. Other names for this job title include International Affairs Vice-President, and Deputy Director. These professionals study a myriad of topics like public opinion, how political decisions are made, and ideology. They may analyze and interpret the structure/operation of governments and political entities. Political scientists might also conduct public opinion surveys, analyze the results of elections, or analyze public documents. Political scientists have daily job duties that might include teaching, disseminating research, developing and testing theories, identifying issues needing further research or analysis, and interpreting and analyzing policies. Most political scientist positions require at least a master's degree. The BLS (Bureau of Labor Statistics) quotes the average salary of a political scientist, as of May 2018, at $117,570.
Public Relations Manager
A public relations manager is responsible for planning, coordinating, and/or directing activities focused on creating a positive public image for a client or organization. Supervisory and executive positions also fall under the heading of public relations manager. Other names for this job include Fundraising Manager, Account Executive, Communications Manager, and Public Affairs Director. On a daily basis, these professionals must identify client groups/audiences and determine how to communicate public information to them; develop/implement a communications plan; manage special events; write press releases and develop media materials; and design and edit promotional publications. Most public relations manager positions require a minimum of a bachelor's degree (but a graduate degree will garner higher salaries). The BLS notes the average public relations manager salary as of May 2019 at $131,570.
Public Relations Specialist
Public relations specialists create and/or promote a public image for an individual, organization or other group. They may write material that will be released to communications media. Other titles for this position include Public Affairs Specialist, Public Information Officer, and Corporate Communications Specialist. Daily job duties include providing education to the public, writing promotional materials, developing promotional strategies, coaching others, and collaborating with others. Typically, a bachelor's degree is sufficient to break into the Public Relations Specialist field. According to the Bureau of Labor Statistics, the average median wage for Public Relations Specialists as of May 2019 was $70,190.
Climate Change Analyst
Climate change analysts are responsible for researching and analyzing policy developments that relate to climate change. They make recommendations for legislation, awareness campaigns and fundraising based upon that analysis. Job titles they may hold include Research Associate, Policy Advocate and Climate Advisor. On a daily basis, they provide analytical support for policy briefs regarding climate change; analyze climate change research findings and inform legislators and agencies; prepare reports, testimonies, briefs and other written materials; make legislative recommendations; and promote initiative designed to lessen climate change within environmental or governmental groups. A minimum of a master's degree is usually necessary in order to work as a Climate Change Analyst. The BLS notes that as of May 2018, the average salary for a climate change analyst was $71,130.
Industries for Public Policy
Most of the industries that those holding public policy jobs work in are similar regardless of the job title:
Public Relations Specialist:
Advertising, public relations, related services
Business, professional, labor, political, similar organizations
Colleges, universities, professional schools
Local government
Management of companies
Public Relations Manager: All of the above industries plus:
Management of companies
Grant-making/giving services
Political Scientist and Climate Change Analyst: adds:
Government
Professional, scientific, technical services
Finding Public Policy Jobs
There are many resources that can help you in finding public policy jobs after graduation. Career services departments at your college or university can be your best resource. They can provide job leads and notify you of employment opportunities that come up. Networking with professionals whom you have met during your MPP program, including those for whom you have completed an internship, can also be a valuable resource in finding a job after graduation.
Websites that often list, or can link you to, public policy jobs include:
Job Outlook for Public Policy
Some of the areas in which the most public policy jobs currently exist include:
District of Columbia
Virginia
Texas
California
Washington
The job outlook for public policy jobs in the United States is favorable. Jobs for Public Relations Specialists and Political Scientists are projected to increase at an average rate of four to six percent from 2018 to 2028, according to the BLS. Positions for Public Relations Managers and Climate Change Analysts are expected to increase even faster than average, at a rate of seven to ten percent. So, getting a degree in public policy is a good move if you are looking for all but guaranteed job security for the future.