Transportation Planners work to develop plans to organize transportation within a certain area. Working closely with government agencies, Transportation Planners develop mass transit routes, prepare studies for proposed transportation projects, study a region's transportation systems, improve upon existing transportation systems, and develop completely new transportation systems. They are responsible for creating the best transportation routes for the benefit of everyone within a certain area.
A Transportation Planner must also be able to see into the future – rather, their jobs involve planning transportation routes that won't just work now, in the present, but will continue to be viable a decade from now. This is where the "planning" part of Transportation Planning comes into play. Transportation planners may work within the public sector, for government agencies or divisions; as well as within the private sector, for transportation companies and contractors.
Transportation Planners use much data that is already available, such as Geographic Information Systems (GIS) and the National Transit Map. Initially released by the US Department of Transportation in 2016, the National Transit Map is a map of more than 10,000 fixed routes across the United States. It helps Transportation Planners to find gaps in access to public transportation, among other things, and is a tool that is continuously being modified.
If you would like the responsibility of planning transportation routes for the future, keep reading to discover what a Transportation Planner does.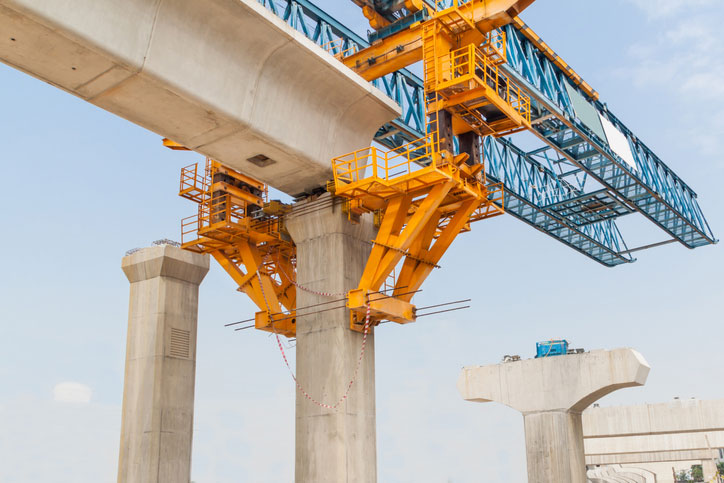 Job Duties of a Transportation Planner
Transportation Planners, who may also be called Transit Planning Managers, Transportation Analysts, and Traffic Engineering Directors, typically carry the following job duties:
Define regional/local transportation planning problems and priorities
Recommend improvements on existing transportation systems
Recommend new transportation projects
Analyze traffic projections, economic data, population data and land use data in terms of transportation planning
Design transportation surveys to identify what the public is concerned about
Interpret data from traffic modeling software and geographic information systems
Participate in public meetings to explain transportation proposals and gather public feedback
Prepare reports on transportation planning recommendations
Advise others on public policy matters relating to transportation
Skills a Transportation Planner Should Possess
Knowledge of analytical and scientific software
Thorough knowledge of the principles of transportation
Knowledge of map creation, graphics and data base software
Complex problem solving skills
Active listening skills
Good judgment and decision making skills
Ability to communicate well orally and in writing
Good customer service skills
Work Hours for Transportation Planners
Transportation Planners usually work Monday through Friday, 9 a.m. to 5 p.m. They may occasionally, however, have to attend public meetings or meet with clients outside of normal business hours, in the evenings or on weekends.
Education for Transportation Planners
Transportation Planners need to have a minimum of a bachelor's degree in an area connected to urban planning. This includes urban and regional planning, urban studies, environmental planning, environmental science, and public administration. A master's degree can help you to become eligible jobs requiring supervisory abilities that pay higher salaries.
Certification for Transportation Planners
The American Institute of Certified Planners (AICP) of the American Planning Association provides certification for Transportation Planners.  Specialized certification for Transportation Planners can be gained through the Transportation Professional Certification Board, Inc. (TPCB). In order to become certified as a Professional Transportation Planner through the TPCB, you must have a graduate degree and three years of professional transportation planning work experience, or a bachelor's degree and four years of experience, and pass a certification examination.
Settings in Which Transportation Planners Work
The Bureau of Labor Statistics notes that the top industries for Transportation Planners, as of 2019, are government and educational services. Based upon current job openings for Transportation Planners, the following types of employers are the most common for Transportation Planners:
State Transportation Boards
Local government transportation planning commissions
Transportation engineering companies
Civil engineering companies
Cities
Metropolitan transit authorities
Corporations
Salaries for Transportation Planners
The occupation Transportation Planner is under the BLS occupational classification of Urban and Regional Planners.  As of May 2019, the average annual salary across the nation for Urban and Regional Planners was $77,750. OwlGuru.com notes that the average starting salary for Transportation Planners is $50,610, and those earning within the highest income bracket can make $126,060 per year. According to OwlGuru.com, these are the top paying states for Transportation Planners as of 2019:
Virginia: $110,090
District of Columbia: $102,300
Maryland: $98,920
Hawaii: $94,440
Minnesota: $94,380
New Hampshire: $91,030
New Jersey: $88,350
Georgia: $86,810
New York: $84,940
Alabama: $84,890
Job Outlook for Transportation Planners
Transportation Planners can look forward to higher-than-average job growth, according to the BLS. Between 2018 and 2028, Jobs for Transportation Planners are expected to increase by 11.1 percent.