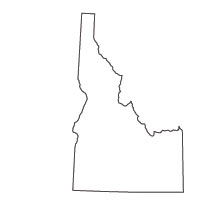 Planning website CityLab.com notes that the city of Boise, Idaho has more jobs per capita for urban planners than the average city as of 2019. Boise is an active city within the state and has not only its own Planning & Zoning Commission but also a Capital City Development corporation to oversee the city's urban renewal districts. Being the capital of Idaho, Boise is expected to have more jobs for urban planners than other cities within the state.
Boise's planners have been working towards transit-oriented development in the last few years. They hope to make improvements between Whitewater Park Blvd. in Boise and Highway 16 in Star in order to improve transit in the area. If realized, the plan, which has been in development for 15 years, would bring higher-density development to the area as well as faster and more frequent modes of public transportation in the form of a bus rapid-transit system. In this model, transit supports land use, and land use supports transit.
Boise has five urban renewal districts. In these districts, property taxes are frozen and any new property tax revenue generated by development goes back to the urban renewal district to be spent on improvements for the public. Higher-density housing projects have been and are being built within these districts.
Idaho is more than just Boise, of course. Planners in the state keep quite busy working within cities, rural areas and suburban neighborhoods, planning for the future land use and the good of the citizens of Idaho. If you would like to learn how to become an urban planner in Idaho, please keep reading.
Take-Home Pay for Idaho's Urban Planners
According to the U.S. Department of Labor's Bureau of Labor Statistics (BLS), as of May 2019, urban planners working in Idaho earned a median annual salary of $59,290. Planners working in the following cities in Idaho earned:
Boise City – $63,350
Coeur d'Alene –  $52,760
Northwest non-metro area – $48,660
Southeast-Central non-metro – $54,200
Rules and Regulations Regarding Urban Planning in Idaho
Land use law in Idaho dates back to the 1920s. Before that time, the government had the right to regulate development of property through zoning but no laws were on paper stating this. Various ordinances were pieced together and didn't really tackle the comprehensive problems of land use. With the case Village of Euclid v. Amber Realty Co. in 1926, the authority of Idaho's municipal governments to restrict property use through zoning ordinances was established.
Urban and resort areas in Idaho have grown significantly recently. This growth has placed a strain on Idaho's land use laws, which were originally developed for a more rural state. Existing land use laws in Idaho do not necessarily meet the needs for smart growth of urban areas.
Planning and Zoning Powers
Cities and counties in Idaho have zoning power under Idaho Constitution and stemming from the Local Land Use Planning Act (adopted in 1975). Police within these jurisdictions also have zoning powers under Idaho law. Each municipality can establish its own Planning & Zoning Commission.
Comprehensive Plans
Under the Local Land Use Planning Act (LLUPA), municipalities must make their planning and zoning decisions always keeping that city or county's Comprehensive Plan in mind. The plan must consider previous and existing conditions, goals, trends, and desirable future outcomes. The main purpose of a Comprehensive Plan under Idaho law is to guide all planning and zoning decisions within a municipality. Zoning ordinances must be made in accordance with a comprehensive plan. Under the LLUPA, the following 14 elements must be in a comprehensive plan:
Property rights
Population
School facilities/transportation
Economic development
Land use and a land use map
Natural resources
Hazardous areas
Public utilities, facilities and services
Transportation
Recreation
Special sites or areas
Housing
Community Design
Implementation
Smart Growth
Smart growth, also called "new urbanism," is also a part of land use law in Idaho. Smart growth encouraged mixed land uses, emphasizes alternative transportation choices, incorporates a mix of housing opportunities and types, creates compactly built communities, and preserves open spaces and natural resources. Developments in Idaho that have incorporated smart growth include:
Bo-Do in downtown Boise (short for Boise Downtown)
Bown Crossing in Boise
Courthouse Corridor in Downtown Boise
Crescent Rim in Boise
Hidden Springs in Day Creek Valley (north of Boise)
Getting an Education in Urban Planning in Idaho
Undergraduate Urban Planning Education in Idaho
While a graduate degree is the ultimate goal for aspiring urban planners in Idaho, you must start by obtaining an undergraduate degree. None of the undergraduate or graduate urban planning degrees in Idaho are accredited by the  Planning Accreditation Board of the American Planning Association. However, the following programs belong to the Association of Collegiate Schools of Planning (ACSP) and are recommended:
University of Idaho – Moscow

Bachelor of Science in Landscape Architecture
Bachelor of Science in Architecture
Bachelor of Interior Architecture and Design
Bachelor of Science in Horticulture and Urban Agriculture
Graduate Urban Planning Education in Idaho
Once again, there are no PAB-accredited graduate urban planning programs in Idaho. The following is ACSP-recommended, however:
University of Idaho, Moscow

Master of Architecture
Master of Landscape Architecture
Master of Science in Bioregional Planning & Community Design
College of Art & Architecture, Urban Design Center
322 E. Front St., Suite 390
Boise, ID 83702
208.364.4540; udc@uidaho.edu
Gaining Professional Certification as an Urban Planner in Idaho
American Institute of Certified Planners (AICP)
The Idaho Chapter of the American Planning Association recommends that you attain professional certification by the American Institute of Certified Planners (AICP). Online study resources to help you pass the AICP examination are available at the APA Idaho Chapter website. Take the test in Idaho at one of these Prometric centers:
Meridian – Idaho State University
Pocatello – 1001 South 8th
AICP Certification Maintenance in Idaho
The AICP's Certification Maintenance program helps you to earn 32 CM credits every two years and keep up your AICP membership. The APA-Idaho Chapter offers information on free APA distance education and other providers that offer these credits.
Further Certifications for Idaho Urban Planners
Organizations besides the AICP that also offer urban planning certifications include:
Employment for Urban Planners in Idaho
Projects in Urban Planning in Idaho
Examples of recent planning projects undertaken in the state of Idaho include:
Idaho Smart Growth
City of Idaho Falls Downtown Master Plan
City of Greenleaf Comprehensive Plan (won an award in 2006)
Idaho Main Street Program
City Peak Motorcycle Park in Payette County
Internships in Urban Planning Areas
The University of Idaho requires graduate students in the Bioregional Planning & Community Design program to complete a three- to six-credit internship. This can help you to gain valuable pre-professional experience that can be beneficial to you later when searching for a job. Examples of internship opportunities may include:
Keller Associates, Inc., Meridian
Micron, Boise
Dioptra LLC, Pocatello
Idaho Botanical Garden, Boise
PotlatchDeltic Corporation, Saint Maries
Idaho's Planning Careers in the Public Sector
Careers in planning may available at the federal, state and county/city levels in Idaho and might include:
Planner I – Community Development – Kootenai County, Coeur d'Alene
Senior Planner – City of Pocatello
Planning and Development Services Director – City of Pocatello
Planning and Zoning Director – Bingham County, Blackfoot
Community & Regional Planner – Ada County, Boise
NEPA Planner – Forest Service, Orofino
Idaho's Planning Careers in the Private Sector
Careers in planning in Idaho might be available within the private sector, such as:
Conservation Planner – National Older Worker Career Center, Caldwell
Community and Economic Development Manager – Region IV Development, Twin Falls
VP of Land Acquisition and Forward Planning- Sterling Homes, Boise
Planning & Development Services Director – Pocatello Fire Department
Mid-Level Resilience/Emergency Management Planner – Tetra Tech, Inc., Boise
Forecast for Idaho's Real Estate Industry and Urban Planning
According to Realtor.com, Boise will be the top housing market in the United States in 2020. Housing prices, as well as housing sales, in Boise are expected to grow faster than anyplace else in the country. Part of the reason is Boise's geographic location – the climate is mild, there are four seasons, and it provides easy access to rivers, mountains, parks and lakes. Add to that Boise's strong school system, good job market and great health care and you have a town in which people want to live.
Home prices in Boise continue to rise, and in November 2019 averaged $359,000, their highest home prices ever. Fewer new and existing homes are hitting the market, so demand is greater than supply at this time.
This positive news for Boise's real estate industry means that, in the Boise area, planners should have plenty of opportunities for work. Statewide, jobs for urban and regional planners in Idaho are expected to grow by a whopping 14.9 percent between 2016 and 2026. There couldn't be a better time to become an urban planner in Idaho!
Other Resources for Idaho's Urban Planners