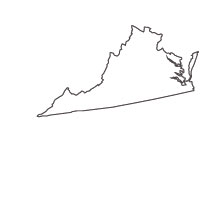 More than half of the world's population lives in cities, according to the University of Virginia School of Architecture. This creates many different types of problems having to do with limited economic, environmental, geographic and social resources. Urban planners tackle these challenges head on and try to combat unchecked urbanization to create and maintain healthy, resilient and equal cities for all.
The career website Zippia.com says that Virginia is the fourth best state in which urban planners can work. This is based upon the salary offered, the number of jobs available and the location quotient of those jobs. Urban and environmental planners make the future possible for everyone who lives within the areas in which they are planning for that future.
If you have a concern for social justice, the well-being of others, and for the world around us, you might want to examine the career of urban planning. Please keep reading to discover how to become an urban planner in the Old Dominion state.
How Much Can I Expect to Earn as an Urban Planner in Virginia?
The U.S. Department of Labor's Bureau of Labor Statistics (BLS) notes that urban planners in Virginia earned an annual median wage of $73,010 as of May 2019. Those earning in the 75th percentile made $93,300 annually, while those in the 90th percentile earned $116,360 per year. Salaries for urban planners tend to vary depending upon where in Virginia you work. For example, urban planner salaries for the following areas within the state are as follows:
Charlottesville $60,620
Lynchburg $64,220
Newport News $72,230
Norfolk $72,230
Richmond $62,680
Roanoke $59,790
Virginia Beach $72,230
What are Virginia's Laws and Regulations Regarding Planning?
Virginia operates under the Dillon Rule. This law limits the powers of local government, and says that Virginia's counties may not impose any more limits on the development of private property than the state's General Assembly has authorized in the Code of Virginia. Those who own property in Virginia also do not have unlimited control over that property, of course. Local officials make local decisions regarding the usage and development of land. County supervisors and city/town councils adopt comprehensive land use plans as well as detailed zoning ordinances. Under the Dillon Rule, local governments can only exercise authorities that have been specifically granted to them by the state's General Assembly.
Local land use regulations vary by city, town and county. These include comprehensive plans, subdivision ordinances, zoning ordinances, sediment control and erosion ordinances. Chesapeake Bay regulations also play a large part in Virginia's land use planning.
What is Coastal Zone Management in Virginia?
Both the U.S. government and Virginia's government agree that Virginia's coastal lands merit special preservation and protection. The coastal zone, however, is defined differently by these two entities. The law of Virginia says that the coastal zone refers to the area of sand dunes, "the line of woody vegetation the effective limit of stormwaves" or "the nearest impermeable man-made structure." Under Virginia's Chesapeake Preservation Act, there is a 100-foot buffer of land along the shoreline in which development rights are limited. The Federal Coastal Barrier Resources System, on the other hand, defines coastal zones differently. They base boundaries on natural features and land ownership.
The Coastal Primary Sand Dune Protection Act of 1980 was passed by Virginia's General Assembly to protect the state's natural sand dunes. The Virginia Marine Resources Commission enforces this law. Counties in the Tidewater area have also established Wetland Boards to further protect their shoreline land, reviewing any proposed land changes or construction along shorelines and wetlands. In order to be considered a protected sand dune, a dune must:
Consist of a mount of unconsolidated sandy soil that is contiguous to mean high water
Have landward and lateral limits marked by a change in grade
Support specific plant communities or species
What are Virginia's Barrier Islands?
Virginia has about 20 major barrier islands along its coast. Barrier islands are characterized by the following:
They have a long body made up of unconsolidated sediment
They are bound by inlets
They are backed by a lagoon
They are fronted by a marine shoreface
They are perched upon a barrier platform
They are protecting a mainland coastline
Some of Virginia's barrier islands include:
Assateague Island
Wallops Island
Assawoman Island
Metompkin Island
Cedar Island
Paramore Island
Revel Island
Hog Island
Cobb Island
Little Cobb Island
Wreck Island
Ship Shoal Island
Myrtle Island
Smith Island
Fisherman Island
These islands are in constant movement and reshapement due to erosion, overwash and deltas formed by flood tides and ebb tides. Development on the barrier islands is therefore limited, as building anything on these types of islands is a risky proposition. Although this is true, many people have been moving to Virginia's barrier islands, especially those in the Town of Chincoteague, City of Virginia Beach, and Wallops Island. Urban planners in Virginia face some tough challenges in trying to preserve the natural features of these barrier islands while dealing with their ever-increasing population.
Virginia's barrier islands are owned by various entities including the U.S. Fish and Wildlife Service, the Eastern Shore of Virginia & Fisherman Island NWR, The Nature Conservancy, the Department of Game and Inland Fisheries, the Virginia Department of Conservation and Recreation, and the National Aeronautics and Space Administration.
Where Can I Find Undergraduate Urban Planning Degree Programs in Virginia?
The first hurdle you must jump in becoming an urban planner in Virginia is to attain an undergraduate degree. The  Planning Accreditation Board of the American Planning Association accredits the best programs. One such undergraduate program in Virginia holds their accreditation:
University of Virginia, Charlottesville – Bachelor of Urban and Environmental Planning
Where Can I Find Graduate Urban Planning Degree Programs in Virginia?
You will need a graduate degree for most urban planning positions across Virginia. Look for a program that holds accreditation by the   Planning Accreditation Board (PAB) of the American Planning Association. They include:
George Washington University – Master of Professional Studies in Sustainable Urban Planning
College of Professional Studies, Sustainable Urban Planning Program
950 Glebe Road, North, 6th Floor
Arlington, VA 22203
Accreditation through December 31, 2023
Sandra Whitehead, Interim Program Director
202.994.2083; swhitehead@gwu.edu
University of Virginia, Charlottesville – Master of Urban & Environmental Planning
School of Architecture, Department of Urban & Environmental Planning
Campbell Hall, P.O. Box 400122
Charlottesville, VA 22904-4122
Accreditation through December 31, 2020
Ellen Bassett, Chair
434.924.6461; bassette@virginia.edu
Virginia Commonwealth University, Richmond – Master of Urban & Regional Planning
Douglas Wilder School of Government & Public Affairs, Urban & Regional Studies & Planning Program
1001 W. Franklin St., Raleigh Bldg., Office 3016b
Richmond, VA 23284
Accreditation through December 31, 2021
Damian Pitt, Chair
804.828.7397; dpitt@vcu.edu
Virginia Polytechnic Institute & State University, Blacksburg – Master of Urban & Regional Planning
School of Public & International Affairs, Urban Affairs & Planning
140 Otey St NW
Blacksburg, VA 24061
Accreditation through December 31, 2024
Ralph Buehler, Chair
540.231.5485; ralphbu@vt.edu
How Do I Become a Professionally Certified Urban Planner in Virginia?
American Institute of Certified Planners (AICP)
The American Planning Association-Virginia Chapter endorses professional certification for Urban Planners in Virginia. This involves passing a test given by the American Institute of Certified Planners (AICP). It is recommended that you take this test after obtaining your graduate degree and two years of professional experience.
Prometric testing centers in Virginia offering the AICP certification exam include:
Falls Church– 800 W. Broad St.
Lynchburg – 8116 Timberlake Rd.
Glen Allen – 11547 Nuckols Road
Roanoke – 2727 Electric Road
AICP Certification Maintenance in Virginia
AICP's Certification Maintenance (CM) program will assist you in maintaining your AICP membership. You must earn 32 CM credits every two years, including 1.5 CMs in Planning Laws and Planning Ethics.  Examples of CM-eligible activities in the Virginia area include:
APA Virginia Alexandria Symposium
SACRPH 2019 Northern Virginia- Arlington
Solar Energy Facilities in Virginia
Building a Resilient Virginia – Williamsburg
What Other Professional Certifications are Available for Urban Planners in Virginia?
You may opt to earn other professional certifications as an Urban Planner working in Virginia, such as:
What are Prospective Careers for Urban Planners in Virginia?
There are many types of jobs and opportunities available for educated urban planners in Virginia. If your college program included an internship, you have a head start in finding a job after graduation. Examples of recent internship opportunities offered by Virginia universities include:
Institute for Environmental Negotiation of the School of Architecture at University of Virginia
Albemarle Solid Waste Authority
Chesapeake Bay Stakeholder Assessment
Clinch River Valley Initiative
Center for Climate and Energy Solutions, Arlington
Recently, the following urban planning projects were undertaken in Virginia:
Old Town North in Alexandria
Reston Town Center
Arlington's Lee Highway
Scotts Run Master Plan in Tysons
What are Examples of Public Sector Planning Jobs in Virginia?
Strategic Projects Planner – Arlington County
Long Range Transportation Planner – City of Alexandria
Policy Analyst – Virginia Housing Development Authority, Richmond
Assistant Director of Planning/Comprehensive Planning- City of Newport News
Manager VI, Planning- Prince George County, VA
Code Compliance Inspector III – City of Chesapeake
What are Examples of Private Sector Planning Jobs in Virginia?
Transportation Planner – AECOM, Arlington
Land Acquisition Analyst – Beazer Homes, Chantilly
Marketing Coordinator – Downtown Lynchburg Association
Senior Planner/Urban Designer – Stromberg Garrigan & Associates, Inc., Norfolk
How Does the Future Look for Urban Planners in Virginia?
From 1990 to 2015, Virginia's population increased 35 percent to 8.4 million. By 2040, the state's population is expected to grow by an additional 25 percent, totaling more than 10.5 million. Many planning experts worry about the state's aging and stressed infrastructure's ability to withstand this massive population increase., which is occurring the fastest in Northern Virginia and the state's urban areas. Families are also struggling to afford housing and transportation costs in the state.
Rural areas in Virginia have slowly morphed into suburban and urban areas over the last 100 years, with Virginia's rate of urbanization faster than the national average. Experts note that this urbanization shows no signs of slowing down. It is clear that urban planners who wish to work in Virginia will face many challenges in shaping the future of the state.
Additional Urban Planning Resources in Virginia