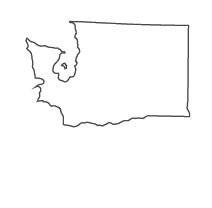 The Seattle-Tacoma-Bellevue metropolitan areas of Washington state are a hotbed for urban planning jobs, per CityLab.com. The Seattle area alone has more than double the national average per city of urban planning jobs. The same article notes that the Seattle-Tacoma-Bellevue area pays its urban planners well, averaging an annual salary of $86,826 in 2019. The number of urban planner jobs in this area has grown by 18 percent from 2014 to 2019.
Urban planners in Washington state are interested in land use, transportation, housing, economic, environmental and social planning. This is a dynamic profession that seeks not only to improve communities but also the welfare of those living in the communities. Planners work with governmental leaders, businesses and citizens to come up with solutions to dilemmas within communities and to see possibilities where others see only problems.
In its 2020 State of the Cities report, the Association of Washington Cities (AWC) notes that the 281 cities across the state of Washington are facing increasing responsibilities with dwindling resources. They noted that 57 percent of Washington's cities house fewer than 5000 citizens. The largest eight cities, however, make up 38 percent of the state's population.  Although Washington's cities are more financially stable now than they were in 2015, they are still worrying about the need for infrastructure construction, maintenance and public safety and health services, along with an impending economic slowdown, as revenues are falling short of expenditures.
If you choose to become an urban planner in Washington, you can help solve all of these challenges.  Working together, planners, businesses and governments can tackle the dilemmas that Washingtonians face head-on and create livable, sustainable solutions.
Washington Urban Planner Wages
The Bureau of Labor Statistics (BLS) of the U.S. Department of Labor notes that Washington state has the third-highest employment level for urban planners in the country, and the third-highest concentration of jobs by location quotient. In 2019, 2250 urban planners worked statewide, earning an annual mean wage of $83,880. Certain cities across Washington may pay its urban planners less or more than the average wage, as noted here:
Anacortes  $76,380
Bellevue  $89,350
Bellingham  $75,240
Bremerton   $79,760
Eastern WA nonmetro area $65,490
Kennewick $75,590
Mount Vernon  $76,380
Olympia $78,870
Richland $75,590
Seattle   $89,350
Silverdale   $79,760
Spokane  $73,380
Tacoma  $89,350
Tumwater $78.870
Wenatchee $76,360
Western WA nonmetro area $63,320
Yakima   $71,430
Washington Urban Planning and Land Use Laws and Regulations
Washington's urban planning laws and regulations are focused largely on sustainability and making the state more "green." With the Washington State Environmental Policy Act (SEPA), enacted in 1971, stricter control was placed on development to preserve the state's ecology. Under SEPA, all government proposals and development plans must be reviewed and evaluated for its potential impact on the environment.
Growth Management Act
The Growth Management Act (GMA) was passed in Washington in 1990 and requires cities and counties that are growing at a fast pace to develop a comprehensive plan to manage population growth.   28 counties, and the cities and towns within those counties, are required to plan under the GMA, based upon population. These 28 counties account for 95 percent of the state of Washington's population. Six high-growth counties (Thurston, Snohomish, Pierce, Kitsap, King and Clark) were required to set up their own "buildable lands" programs.  A total of 13 goals were established that each comprehensive plan should meet:
Concentrated urban growth
Reduction of urban sprawl
Regional transportation
Affordable housing
Economic development
Property rights
Permit processing
Natural resource industries
Open space/recreation
Environmental protection
Early and continuous public participation
Public services and facilities
Historic preservation
Shoreline management
GMA provisions include:
Identify and protect critical areas and resource lands
Designate county wide planning policies and urban growth areas
Prepare/adopt comprehensive plans
Adopt development regulations to carry out the comprehensive plan and steps to implement the plan
Evaluate and update the comprehensive plan and development regulations
In 2017, changes were enacted that allow schools to be placed outside of Urban Growth Areas (UGAs) under certain conditions. Methodology for buildable lands reports was also updated. Final plat approval was designated to a local government's planning commission or agency.
Development Regulations
Development regulations in Washington include zoning, subdivisions, landscaping, planned developments, and more. These are mainly under the jurisdiction of their local government. Communities that fall under the GMA must meet the comprehensive plan already designed for them. Cities, municipalities and counties may have land use codes, as well as zoning codes.
Degree Programs for Washington's Urban Planners
Washington's Undergraduate Level Urban Planning Degree Programs
Aspiring urban planners in Washington must first get an undergraduate degree, preferably one from an urban planning program that is accredited by the  Planning Accreditation Board  of the American Planning Association. The following undergraduate programs in Washington qualify:
Washington's Graduate Level Urban Planning Degree Programs
After obtaining your undergraduate urban planning degree, you must get a graduate degree in an urban planning area in Washington. Again, choose a program that is accredited by the  Planning Accreditation Board (PAB) of the American Planning Association). In Washington, they include:
Eastern Washington University – Master of Urban & Regional Planning
College of Social Sciences, Department of Geography, Anthropology & Planning
668 N. Riverpoint Blvd, Suite A
Spokane, WA 99202-1660
Accreditation through December 31, 2021
Kerry Brooks, Director
509.828.1230; kbrooks@ewu.edu
University of Washington – Master of Urban Planning
College of Built Environments, Department of Urban Design & Planning
410 Gould Hall-Box 355740
Seattle, WA 98195-5740
Accreditation through December 31, 2022
Christopher Campbell, Chair
206.543.6063; ccamp1@uw.edu
Washington Urban Planning Professional Certification
American Institute of Certified Planners (AICP)
Once you have obtained your graduate degree and worked in the field for at least two years, you should consider becoming professionally certified by the American Institute of Certified Planners (AICP).  This will involve passing an examination. In AICP's new Candidate Pilot Program, graduates of PAB-accredited schools can take the AICP exam before they earn the necessary years of professional planning experience. The exam is given at the following Prometric testing sites in Washington:
Yakima – 3911 Castlevale Rd.
Fife (Tacoma) – 6021 12th Street East
Mountlake Terrace (Seattle) – 22002 64th Ave West
AICP Certification Maintenance in Washington
Use AICP's Certification Maintenance program to help fulfill the requirement of completing 32 CM credits every two years in order to maintain your membership. Credits may be earned through a variety of methods, such as:
Attending an activity sponsored by a registered CM provider
Speaking or instructing at a registered activity
Authoring an article meeting AICP criteria
Participating in qualifying volunteer activities
Check out the APA- Washington Chapter Events Calendar to find more qualifying CM activities and events in your area.
More Urban Planning Certifications Available in Washington
Other professional certifications in urban planning can be earned through the following organizations:
Careers and Opportunities for Urban Planners in Washington
Planning Projects of Note in Washington
These are examples of just a few of the current and recently completed urban planning projects throughout the state of Washington:
North Urban Growth Area – 275th Ave NE, Duvall
South Lake Union Developments – Seattle
Waterfront Development Project – City of Vancouver
Puget Sound Mapping Project
Internships for Prospective Urban Planners in Washington
You will most likely have the opportunity to participate in an internship during either your undergraduate or graduate urban planning degree program in Washington (or both). Some examples of potential urban planning internships in Washington include:
Planning Intern – AHBL, Seattle
Summer Intern – Toole Design Group, LLC, Seattle
Transportation Planning Intern – Arup, Seattle
Research Intern/Urban Innovation – Microsoft, Redmond
Seattle Internship (Exploring Technology for Sustainability) – Everledger, Seattle
Public Sector Careers in Urban Planning in Washington
Many jobs in the urban planning arena are available within Washington's public sector, with titles like:
Associate Planner – City of Pacific
Long Range Senior Planner – City of Bothell
Assistant Planner – Chelan County, Wenatchee
Project Manager/Resource Stewardship – Pierce County Parks, Lakewood
Associate Planner – City of Gig Harbor
Recycling Development Center Planner/Environmental Planner – State of Washington Dept. of Ecology, Lacey
Private Sector Careers in Urban Planning in Washington
There are also many private sector urban planning jobs in Washington, with names such as:
Associate Planner – BERK Consulting, Seattle
Venue Sustainability Coordinator – Gorge Amphitheatre, George
Operations Manager – Oxbow Farm & Conservation Center, Carnation
Transportation Planner – Transpo Group, Kirkland
Entry Level Planner/Urban Designer – Otak, Redmond
Environmental Sustainability Manager – Aramark, Quinault
Housing and Urban Planning Forecast for Washington
It is predicted that 1.5 million more residents will relocate to Washington state between 2020 and 2040. Washington is facing unprecedented growth in the coming years. Even areas that were once considered to be rural have grown significantly in the past years.
There is a greater need for affordable housing, especially in cities but also in suburban/rural areas of Washington. Eighty percent of Washington's cities need state funding to create affordable housing programs. It is a problem that local governments cannot solve without state intervention and funding. Estimates say that the state is down by at least 100,000 housing units for the anticipated population increase. Urban planners will be vital in preventing homelessness in the state as they tackle these issues.
More Washington Urban Planner Resources