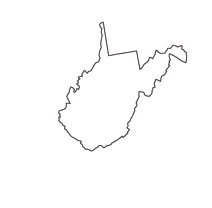 The West Virginia Municipal League notes that urban issues and the mandates of the state and federal government in trying to solve such issues have increased the need for planning in the state to best use limited resources, establish coordination systems for planning, and relate planning activity to the needs of communities. This is what urban planning is all about. Many issues are discussed when it comes to urban planning in West Virginia. One of the main issues is annexation. The West Virginia Municipal League has gone on record in support of annexation laws to use as a tool for planning, urban growth and economic development in the state.
As the League states, while population density can provide opportunities for businesses, concentrated population also creates cost demands placed on local governments to deliver and maintain services and provide a high quality of life for residents. Additionally, they note that open spaces, forests and farms in West Virginia must be protected from urban sprawl. Development must not be allowed to occur immediately outside of municipal boundaries that encroaches upon these special areas. Doing so would deteriorate the unique urban-rural character of West Virginia, they say.
Municipalities in West Virginia have the following designations:
Population over 50,000: Class I City
Population from 10,000 to 50,000: Class II City
Population from 2,000 to 10,000: Class III City
Population under 2000: Class IV town or village
Additionally, West Virginia has some unincorporated communities. These communities have no organized municipal government of their own, but are within the political jurisdiction of other municipalities.
If your goal is to become an urban planner in West Virginia, you will learn the complex ins and outs of the law and regulations regarding planning and development in the state. Keep reading to find out how you can achieve this goal.
How Much Can I Earn as an Urban Planner in West Virginia?
Per the Bureau of Labor Statistics of the United Stated Department of Labor, urban and regional planners working in West Virginia in May 2019 earned an annual median wage of $57,530. Those working in different parts of the state earned varying wages, taken from Salary.com:
Charleston: $55,819
Huntington: $54,121
Morgantown: $59,992
Parkersburg: $54,416
What are West Virginia's Laws Regarding Land Use and Planning?
West Virginia State Law authorizes municipalities, counties, multi counties, and regions to prepare comprehensive plans for their jurisdictions. Under West Virginia law, the purpose and goals of a comprehensive plan are as follows:
Set objectives and goals for land development, use and suitability
Ensure that elements in the plan are consistent
Coordinate all governing bodies
Create favorable conditions for the health, mobility, safety, prosperity, transportation, recreational activities, civic and educational activities and cultural/historic resources
Reduce wastes of natural, financial, physical and human resources
Reduce demolition/destruction of historic sites by revitalizing areas
Promote sense of identity, character and community
Promote efficient use of natural resources, scenic areas, agricultural and rural lands
Focus development in existing developed areas, and fill in underused/vacant land near these areas to create and design coordinated communities
Promote cost-effective development of community services and facilities
Some of the land techniques that West Virginia's comprehensive plans may provide for include:
Clustering
Density bonuses/transfer
Conservation easements
Design guidelines (includes planned unit developments)
Infill development
Consolidation of services
Other innovative land use techniques that promote development
West Virginia's Metropolitan Planning Organizations
Another facet of planning which is not always considered is transportation planning. In West Virginia, there are Metropolitan Planning Organizations (MPOs) that are created to provide input for urban transportation planning within a region. Federal funds are granted to cities with populations of over 50,000 to provide transportation planning for MPOs. Most MPOs are part of a city, county or area regional planning council. In West Virginia, MPOs include:
Brooke-Hancock-Jefferson MPO (serves Brooke and Hancock Counties, WV and Jefferson County, OH)
Bel-O-Mar Regional Council (Serves Wheeling, Ohio and Marshall Counties in WV and Belmont County, OH
KYOVA Interstate Planning Commission (serves Huntington, WV, Cabell and Wayne Counties, WV, and Lawrence County, OH)
Regional Intergovernmental Council (serves Charleston Metropolitan area including Kanawha and Putnam Counties)
Wood-Washington-Wirt Interstate Planning Commission (Serves Parkersburg, WV, Wood County, WV and Washington County, OH)
Morgantown/Monongalia County Transportation Planning Organization (serves greater Morgantown and Monongalia County in WV)
Hagerstown/Eastern Panhandle Metropolitan Planning Organization (serves Berkeley and Jefferson Counties in WV and Washington County in MD)
Fayette/Raleigh MPO (serves Fayette and Raleigh Counties in WV)
West Virginia's Urban Forests
According to the West Virginia Division of Forestry, each year, trees found in West Virginia capture and remove over 4.3 million pounds of pollutants from the air humans breathe. The state's Urban and Community Forestry program promotes long-term care of trees in communities throughout the state. It includes programs to help residents plant trees, care for them, and protect them through projects such as Tree City USA, WV Project CommuniTree, and Mountaineer Treeways Program.
What Type of Education Must I Get as an Urban Planner in West Virginia?
Where Can I Obtain Undergraduate Urban Planning Training in West Virginia?
Your eventual goal in becoming an urban planner in West Virginia is to obtain a graduate degree. Of course, you must start by getting an undergraduate degree, such as:
Bachelor of Science in Environmental & Community Planning- West Virginia University
Bachelor of Urban and Environmental Planning- University of Virginia, Charlottesville
Where Can I Attain Graduate Urban Planning Training in West Virginia?
You should choose a graduate urban planning degree program that is accredited Planning Accreditation Board (PAB) of the American Planning Association. There are no PAB-accredited programs in West Virginia, however. Nearby Virginia houses the following accredited graduate planning programs:
George Washington University – Master of Professional Studies in Sustainable Urban Planning
College of Professional Studies, Sustainable Urban Planning Program
950 Glebe Road, North, 6th Floor
Arlington, VA 22203
Accreditation through December 31, 2023
Sandra Whitehead, Interim Program Director
202.994.2083; swhitehead@gwu.edu
University of Virginia, Charlottesville – Master of Urban & Environmental Planning
School of Architecture, Department of Urban & Environmental Planning
Campbell Hall, P.O. Box 400122
Charlottesville, VA 22904-4122
Accreditation through December 31, 2020
Ellen Bassett, Chair
434.924.6461; bassette@virginia.edu
Virginia Commonwealth University, Richmond – Master of Urban & Regional Planning
Douglas Wilder School of Government & Public Affairs, Urban & Regional Studies & Planning Program
1001 W. Franklin St., Raleigh Bldg., Office 3016b
Richmond, VA 23284
Accreditation through December 31, 2021
Damian Pitt, Chair
804.828.7397; dpitt@vcu.edu
Virginia Polytechnic Institute & State University, Blacksburg – Master of Urban & Regional Planning
School of Public & International Affairs, Urban Affairs & Planning
140 Otey St NW
Blacksburg, VA 24061
Accreditation through December 31, 2024
Ralph Buehler, Chair
540.231.5485; ralphbu@vt.edu
Should I Become a Certified Urban Planner in West Virginia?
American Institute of Certified Planners (AICP)
Becoming professionally certified through the American Institute of Certified Planners (AICP) involves passing an examination. More than that, however, certification proves to the world that you have the highest training, standards and ethics of the urban planning profession. Take the exam at a Prometric test center in West Virginia like:
Charleston: 2 Players Club Drive
Morgantown: 6 Riddle Court
Maintaining AICP Credentials in West Virginia
The American Planning Association – West Virginia Chapter offers events to enable you to fulfill the AICP's continuing education requirement of completion of 32 Certification Maintenance (CM) credits every two years. Check their website to find interesting and applicable events.
Are Other Certifications Offered for West Virginia Urban Planners?
Other organizations offering urban planning credentials for urban planners in West Virginia are:
How Can I Start an Urban Planning Career in West Virginia?
What Are Some Noteworthy West Virginia Urban Planning Projects?
Planning projects that have occurred in West Virginia include:
Corridor H – Elkins to Moorefield
Coalfields Expressway – Beckley, WV to Buchanan County, VA
Martinsburg Train Station Corridor Project
Project Learning Tree Program – statewide
Can I Find Urban Planning Internships in West Virginia?
Even if you didn't complete your urban planning education in West Virginia, you can still pursue an internship there, such as:
Land and Conservation Intern – Potomac Valley Audubon Society, Charles Town
Field Support Survey Technician Intern – Cornerstone Energy Services, Inc., Westover
Conservation Specialist Intern – West Virginia Conservation Agency, Lewisburg
Are There Public Sector Urban Planning Jobs in West Virginia?
Public sector urban planning jobs can be at the federal, state and local levels, like:
Community Planner – Department of the Navy, Nimitz
Community Planning & Development Specialist- US Department of Housing & Urban Development, Charleston
Conservation Specialist- West Virginia Conservation Agency, Beckley
Registration and Compliance Supervisor – West Virginia Department of Agriculture, Charleston
Environmental Resources Specialist I – West Virginia Division of Natural Resources, statewide
What Are Some Private Sector Urban Planning Jobs in West Virginia?
Private sector jobs at companies and nonprofit agencies might include:
Consulting Utility Forester – Davey Tree, Beckley
Professional Land Surveyor- DiGeronimo Companies, statewide
Professional Land Surveyor – NIC Infotek, Morgantown
Field Survey Technician – Cornerstone Energy Services, Inc., Westover
Aquatic Ecology Member-American Conservation Experience, Glen Jean
How Does West Virginia's Real Estate Market Outlook Affect Urban Planners?
West Virginia's real estate market is forecast to be up within the next year, and for at least the next three years, per LittleBigHomes.com. During this period, home prices are expected to rise. Over the past 20 years, home prices in West Virginia have risen by 59 percent. According to Niche.com, the best places to buy a home in West Virginia now are the towns of Tornado, Boaz, Bethlehem, Cheat Lake, Bridgeport, Brookhaven and Williamstown. Their ranking is based upon town size, safety, public schools and housing affordability.
If you want to become an urban planner in West Virginia, the future looks bright. There should be much work available for the next few years, per experts.
What Other Resources in West Virginia are of Interest to Urban Planners?